On July 20th, we hosted our annual Design the Life You Love day for high school and college girls to go on job shadows, learn about various industries, and connect with professionals all over the city to hear about their experiences. In the past, DTLYL Day was exclusively for Campus Reps, but this year, we extended the invitation to any high school or college age girl in the NYC area. It was awesome seeing some new faces and spreading the MSC message with so many new girls!
We started our day at NBC Universal Studios with Brian Maslow, the Talent Development Manager. Brian toured us around the upstairs offices and conference rooms of NBC Universal, then he took us into a conference room to talk about his work at NBC and we all played a game that NBC uses for new hires where we got to see all of the different facets of NBC from internet, cable, digital, and even theme parks. We loved getting an exclusive look into NBC and hearing from Brian.
Then, we headed from Rockefeller Center to the Meatpacking District to visit Theory and Wendy Waugh, the SVP of Sustainability. Wendy took us on an awesome and immersive experience that started with a store visit to Theory and then a tour that traces the garment all the way back to the drawing board. We got to explore Theory HQ and see how they are innovating with the latest technology and how they are working towards even more sustainable, quality products. After the tour, we all got to sit down with Wendy and ask questions and hear about her journey in the fashion industry. Wendy had so many words or wisdom for us, but one quote really resonated:
"Whenever you think or feel like you can't do something, get it out of your head right away. Don't listen to it. Because you are capable of anything you put your mind to. You have the power."
We love that message! When we focus on our dreams and capabilities and turn away from negativity, we truly can achieve anything.
After two exciting tours, we were all ready to recharge with a lunch provided by Whole Foods. Whole Foods previously joined with MSC and Haile Thomas to sell our Feed Your Beauty line in stores around the country, and they were kind enough to provide us with lunch for our event. So, we filled up on healthy salads and then headed back to the Verizon Grind space to hear from Lisa and Haile!
Back at the My Social Canvas office, Haile sat down with Lisa to talk about food, health, public speaking tips, confidence tips, and of course, the relaunch of Feed Your Beauty, the collection that supports Haile's organization HAPPY. The conversation was a perfect, intimate space for the girls to not only hear from Haile and Lisa, but to ask questions and receive guidance. Then, we all snapped some pictures, made our last connections, and called it a day!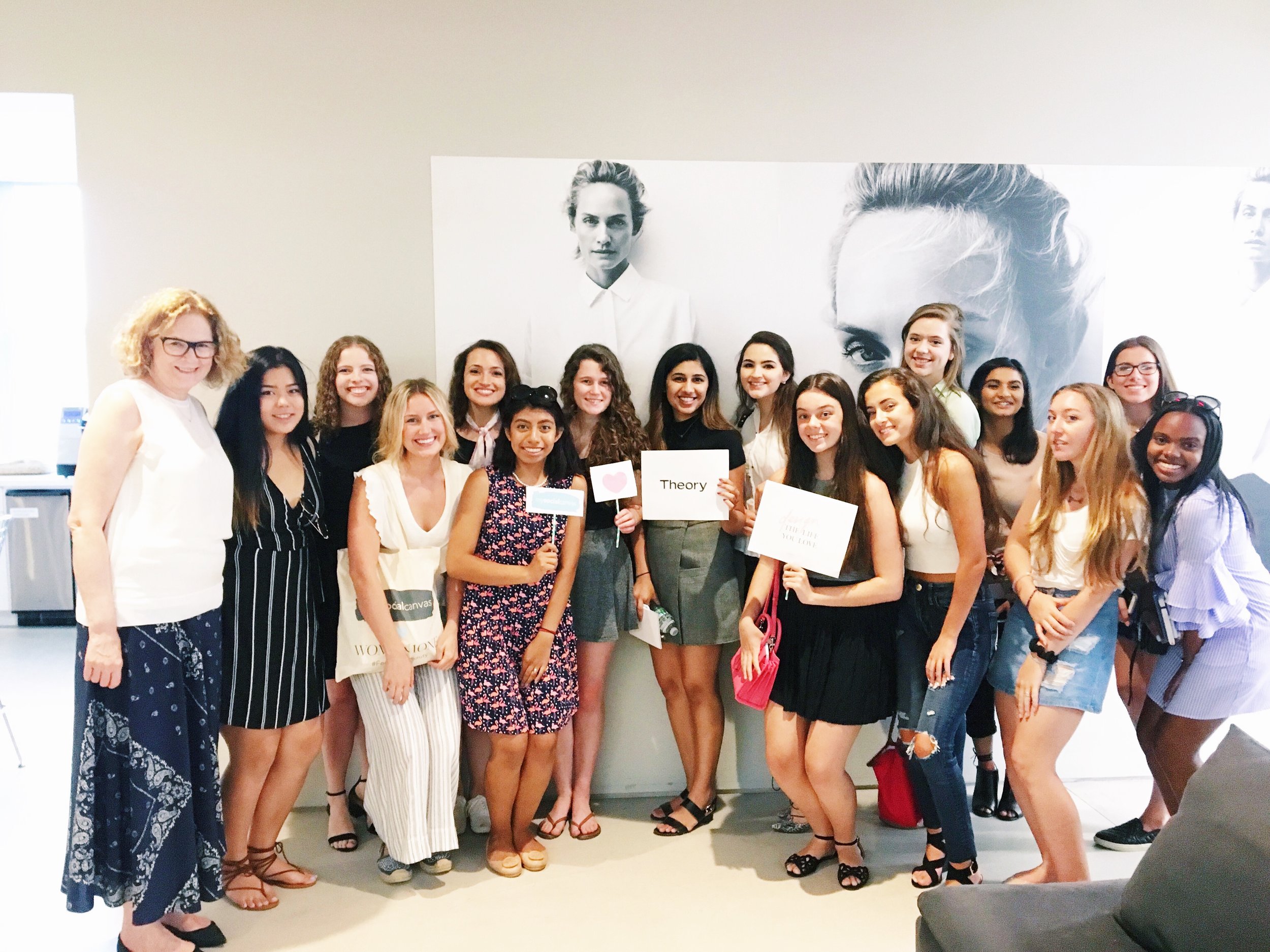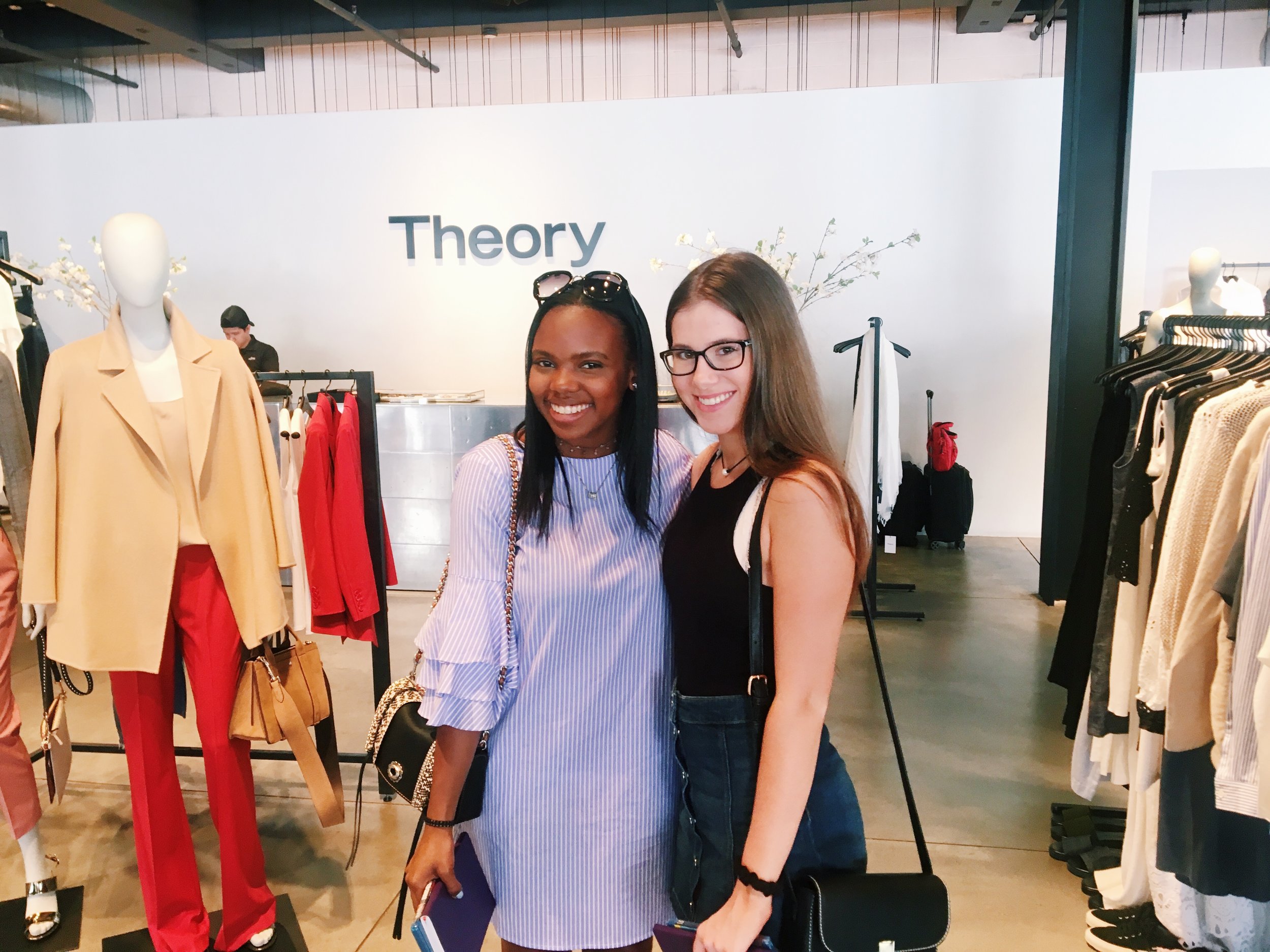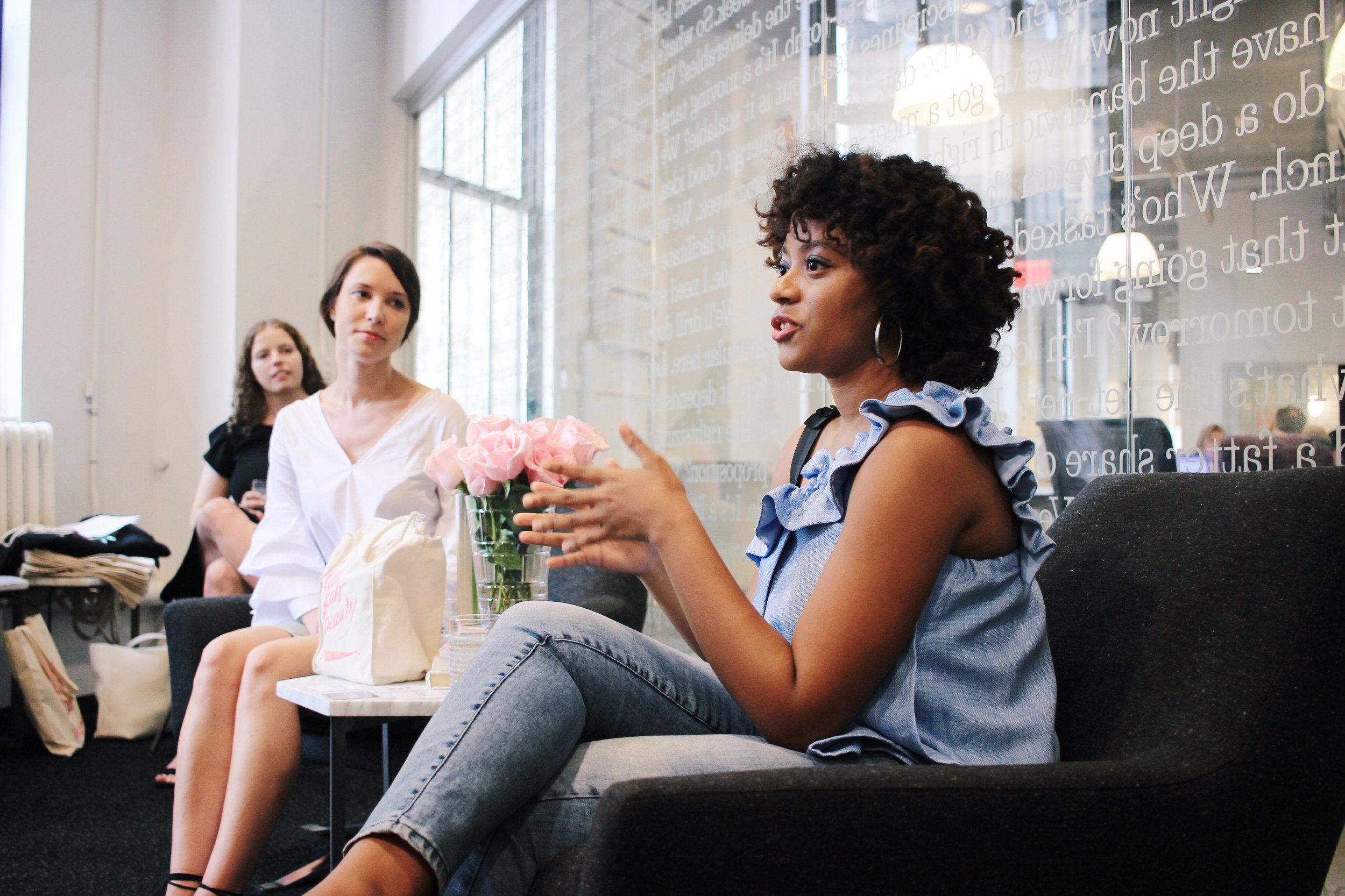 Thanks to NBCUniversal, Theory, Whole Foods, Haile, and all of the lovely high school and college girls who attended the Design the Life You Love Day. It was yet another year of inspiration, connection, and fun!
Hear from some of the Campus Reps who attended the event:
"Something that I learned was that finding something that you're truly passionate about will not only impact you but other people around you. One example of this was from Wendy at Theory. It was awesome hearing how passionate she was about Theory and how much work she and the rest of the team put in, and I could see that passion that went into building and designing the brand. I think the team at Theory and especially Wendy are truly designing the life they love while helping others wear what they love."-Brianna Burton, Mary McDowell Friends High School
"The whole day was filled with such professional people who had a strong passion for their jobs and had already designed a career they love as well as designing a life they love. Hearing from these professionals gave me great hope and motivation to continue my journey of designing a life and career I will truly love."-Juliette DeTitta, Montclair State University